As a community
(includes municipalities, community groups, indigenous communities, BIAs)
Support Charlie's mission to make Canada greener!
Join Charlie on his mission with a gift to Tree Canada today. Your donation goes way beyond helping our environment. It shows you care for every person and creature that is a part of it. That is the incredible power of your donation today.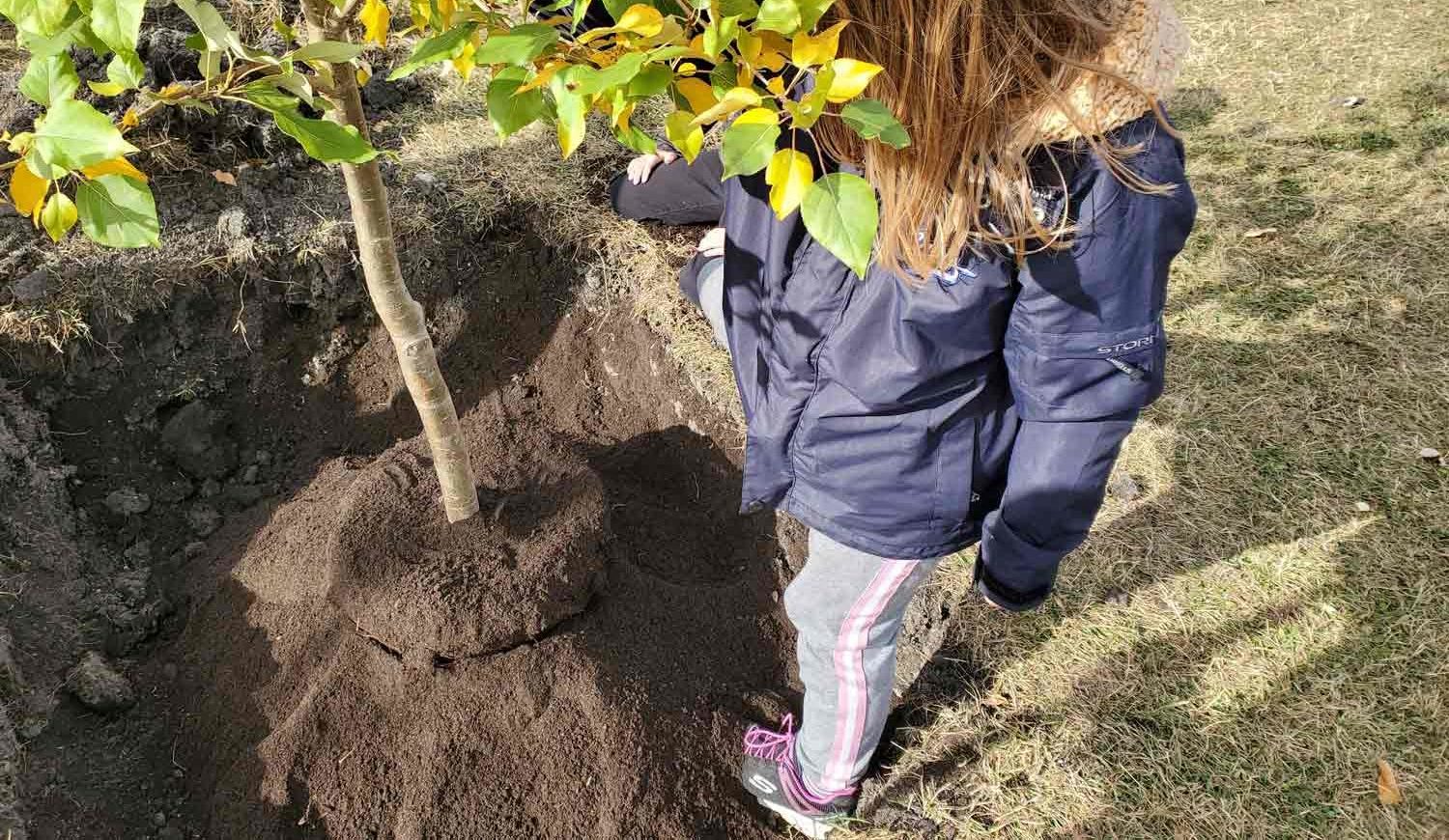 #Operation ReLeaf – ReCover BC
#OperationReLeaf – ReCover BC provides funding to plant trees on publicly accessible lands impacted by the wildfires in British Columbia in 2017.
2021 CN EcoConnexions — From the Ground Up
The CN EcoConnexions — From the Ground Up program, sponsored by CN in partnership with Tree Canada, provides funding to support sustainable community tree planting and greening initiatives for Canadian municipalities and Indigenous communities across the country.
In 2021, this program awarded 26 grants of $25,000 for tree planting in communities across Canada.
Tree Cities of the World™
Now more than ever, trees and forests are a vital component of healthy, livable, and sustainable cities around the globe. Urban forests help define a sense of place and well-being where people live, work, play, and learn.
The Tree Cities of the World™ programme is an international effort through the Arbour Day Foundation to recognize cities and towns committed to ensuring that urban forests and trees are properly maintained, sustainably managed, and duly celebrated.
Support the Winnipeg Million Tree Challenge
Winnipeg Mayor Brian Bowman is planting a seed for a citywide challenge he hopes will root one million new trees.
The mayor's goal is to connect corporations, community organizations and city residents in order to plant that many new saplings — in addition to the city's replacement tree-planting program — before Winnipeg reaches the one million population milestone around 2040.
About us
We are the leading national tree planting charity in Canada.  We're dedicated to improving the lives of Canadians by planting and nurturing trees while teaching about their value.
Tree Canada by the numbers:
communities restored following disasters
Urban Forest Conferences hosted
Greening Communities
82% of Canadians live in urban communities and urban green spaces are an important part of what makes our cities liveable. Because Tree Canada believes firmly that the social, psychological, and economic benefits of Canada's urban forests are worth preserving, we've dedicated ourselves to championing, stewarding and expanding our urban forests for more than a quarter century.
Reforestation and Carbon Offsetting
Restoring our forests helps wildlife habitat and also helps fight climate change. Our reforestation and carbon offsetting efforts help make cleaner soil, cleaner waterways and shorelines and also help sequester millions of tons of carbon pollution.
Disaster "ReLeaf"
For more than 20 years, Tree Canada's #OperationReLeaf initiatives have been helping communities recover from natural disasters and pests. From floods and forest fires, to beetles and tornadoes, when Canada's landscapes and cities face threats from the elements, Tree Canada is there to support the recovery process.
Engagement & Research
Tree Canada hosts the biggest network of urban forestry experts, academics and practitioners in the country. Together, we are working to ensure our communities are green, vibrant and liveable. Growing from the recommendations of the Canadian Urban Forest Strategy, our network and conferences bring together leading advocates for urban forests all across Canada.
You can make a difference.
Help us grow better places to live